Executive Bureau
The PIC/S Chairperson is assisted in his/her task by the PIC/S Deputy Chairperson, the immediate past PIC/S Chairperson, the Chairs of Sub-Committees and the PIC/S Secretary (the latter with no voting right). Together they constitute the Executive Bureau (EB). All EB Members must register with the Geneva Trade Registry in line with Swiss law.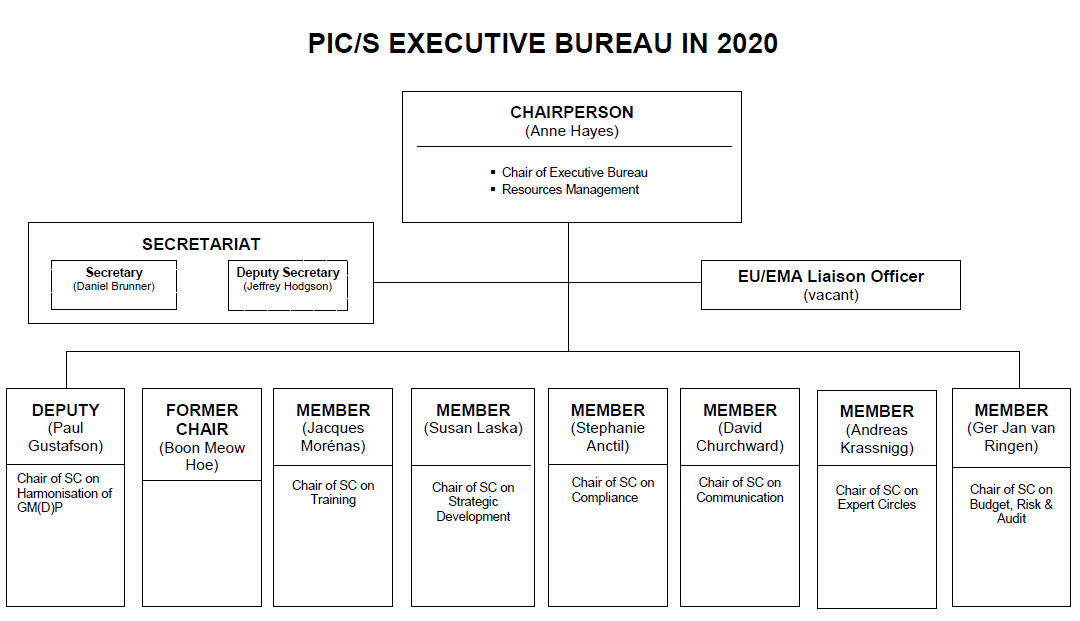 The mandate of the PIC/S Executive Bureau is defined in the PIC Scheme and provides that it shall meet in between meetings of the Committee and as often as necessary in order to:
monitor the Scheme's activities;
review the annual budget in line with the Financial Rules;
propose strategic orientations and facilitate decision making;
supervise the Secretariat and act as an employer for its staff.
The Executive Bureau reports to the PIC/S Committee. It has its own Rules of Procedure and usually meets back-to-back with the PIC/S Committee.